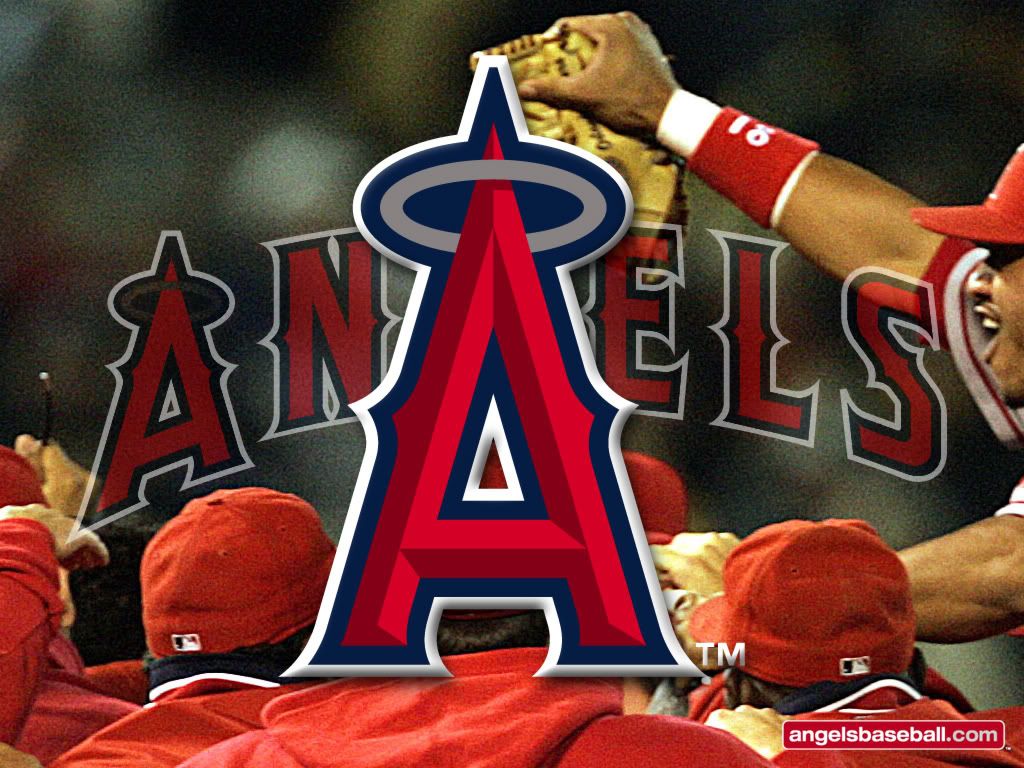 We spent the day working (until noon), reading (while Reagan napped), eating fat hamburgers (thank you Carl's Jr) and enjoying the great all-American past-time of baseball (at Angel stadium) and fireworks (also courtesy the Angels).
The Angels played the Baltimore Orioles - a good game (particularly the 8th inning when we scored 6 runs - wa-hoo), but the real highlight was the fireworks display after the game.
Reagan was equal parts mesmerized and fascinated. After every boom he'd look back at us and ask - more? more? (not kidding. he asked after
every
one) And there were always more; it was fantastic.
We met up with Brandon and Lindsay (friends from BSU in Boise) and their twins Preston and Dallin and Lindsay's younger sister. This was Jill's second real-life baseball game this summer and our second time to the Angel's 4th of July game (I'm not against making it a tradition for as long as we're in the area). Of course the singing of the anthem is a special moment - accompanied by a fat military fly-over (Reagan was beside himself with excitement and kept asking through the whole game about the plane. All gone, I told him. All gone? he'd say. And then, more?)
I'll always be Canadian, but there's something special about also being proud to be an American and grateful for so many sacrifices for freedom and love of country.
(Though I do still have a hard time singing 'My Country 'Tis of Thee' without thinking of the Queen)