Summer movie releases are always the best. I mean, the Thanksgiving and Christmas releases are generally the most anticipated (case in point: most of the Harry Potters - except this one, oddly whose spot was scooped by Twilight - also much anticipated, sigh). Still, it's the summer movies that are the best. Perhaps because of the sweet summer nostalgia they accompany? The sultry summer days of backyard BBQ and lemonade? The care-free school-free atmosphere of summer nights? Ok, while none of things are actually upon me (except the unbearable heat of the mid-year season), I remaind steadfast: summer movies are still the best.
Exhibit A: Star Trek. Fabulous (even for a non-trekkie like me who only saw a handful of Star Trek Enterprise episodes when the one channel we got on our rickety antennae out in the middle of nowhere was clear enough to catch most of the plot. Uncannily, it was always crystal clear for Hockey Night in Canada - this is why I grew up hating hockey on TV. It wasn't for the sport so much as for the sheer frustration of having absolutely nothing else available. I'm still cringing from the injustice of it all).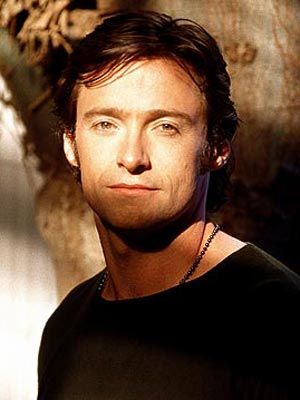 um, seriously.
Exhibit B: X-Men Origins: Wolverine. Apparently if you're a comic book fan, this wasn't as enticing as you'd hoped it would be. But since I'm not and I appreciate a good story (particularly about Canadians - albeit fictional fantastical freakishly damn good-looking ones) this was a cool summer movie.
Ok, well. Here I have a confession to make: we saw both of these movies on the same night, back to back. The intent was a few hours away from home and work so we planned on one movie. Then we liked being out (and together) so much that we decided to have dinner out. A lovely indulgence. And, because the movie and dinner had been so fun, we couldn't resist another. So we saw the late showing and reveled in the delight of spontenaiety. Glorious, really.
Exhibit C: Angels & Demons. This book was better than the DaVinci Code. The movie was ok, a good storyline, but not as exciting or suspenseful as the DaVinci movie and certainly not as thrilling as the novel. Still, again, a good summer action movie. I miss Italy.
Exhibit D: Ghosts of Girlfriends Past. Actually, I can't recommend this one. Granted, Matthew McConnaughey is hot (though not quite on the level of Hugh Jackman) and I do like Jennifer Garner (but not her hair in this movie). Still, it was much too much about a sexual predator/player and his antics, though somewhat redeemably turned around by a ridiculous night of ghostly visitations, and only marginally about a sweet childhood romance turned true love - that's what I'd been hoping for (and wouldn't we all?). So no on this one. Skip it.
Considering that the last movie I'd seen in the theatre (before these) was Casino Royale last summer (that man is also a looker, whew!) this is not a bad lineup for summer '09 eh?
So here's to summer movies!